SATURDAY APRIL 29th 2017, 11.00am – 5.00pm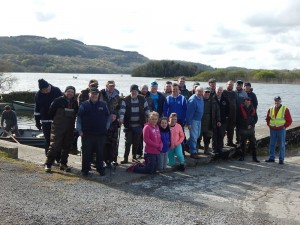 4th Annual Pike Angling Competition for the Festival of Finn, Corofin will be held at Lake Inchiquin (map) on Saturday April 29th starting from 11.00am. Gather at the car park area. Presentation of prizes and refreshments afterwards in Hogan's Anglers Rest.
Over 18′s cash prizes totaling €500:
1st prize: €250, 2nd prize: €150, 3rd prize: €100.
Junior Division prizes too.
Entry fee: Adults €15 & Juniors under 14 €5. Some boats will be provided but please bring yours if you have one as boats are limited. Tel Brendan Kearney 087 6674027 or Alan Griffith 087 6566609 to register.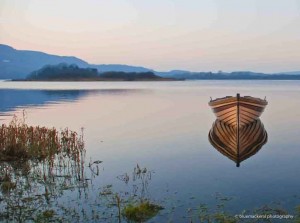 All prizes are passed on the length of each fish which are checked by the marshalls on the day. Cash prize based on what's collected on the day.
Competition rules are that all fish must be returned to the Lough alive and in good condition.
In the interests of safety competitors must wear a buoyancy aid. Competitors under 18 must be accompanied by an adult.
Come along bring the family and have a great day's fun.
Facebook links:
Pike Angling Competition Corofin: www.facebook.com/PikeAnglingCompetitionCorofin
Festival of Finn: www.facebook.com/FestivalOfFinnCorofin
Event Page: www.facebook.com/events/212911125859481