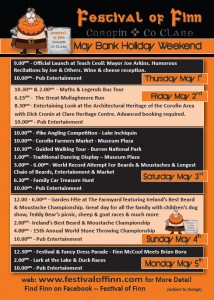 May Bank Holiday marks the second year of Corofin's wildly successful Festival of Finn. Launched as part of last year's Gathering, the Festival attracted visitors from Ireland, Europe, the United States and beyond.
This year's Festival will be bigger and better. The weekend kicks off on Thursday night with an assemblage of the funniest, most entertaining story-tellers in Clare. It comes to a rollicking end on Monday with the Festival Fancy Dress Parade and Lark at the Lake. 2014 is the year of Brian Boru, and he'll cast his large presence over the village throughout the weekend. Legendary Finn McCool, from whom Corofin takes its name, will be there to join him.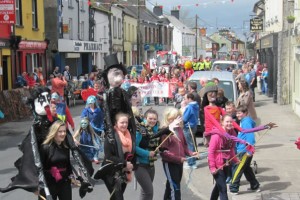 With two world record attempts, and big championships at stake, drama will be running high in Corofin. There will be plenty for the whole family to enjoy, including — among other things — a street market, garden fete, enterprise expo, children's dog show, foot races, dancing, and live entertainment.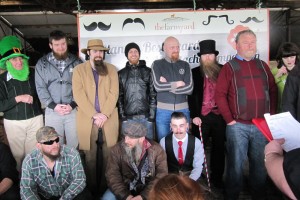 From the opening recitations on Thursday til the sun sets Monday evening, we offer a large Programme of Events from which to choose. Coupled with Corofin's unique setting of lakes, historical venues, mystical stone landscape, and great expanse of sky, you have every reason to join us for an unrivaled weekend of fun.
Check out our Programme of Events, explore the links above, mark your calendars, and then come to Corofin. The craic is going to be mighty!
*craic = Whenever people are gathered together having a good time. That's craic.