SATURDAY APR 29th 2023, 3.00pm-5.00pm
Venue: Corofin GAA Hall, V95 XD56
Cost: €20 per team will be collected at the door on the day. Text 087 7632649 to register your team by the 29th of April.
Teams of 6 (5 playing + 1 sub, over 16 years old) will take each other on to to see who wins the 2023 tournament and subsequent bragging rights! Local businesses and clubs are asked to enter teams to represent their interests in this exciting and competitive competition. Best of Luck!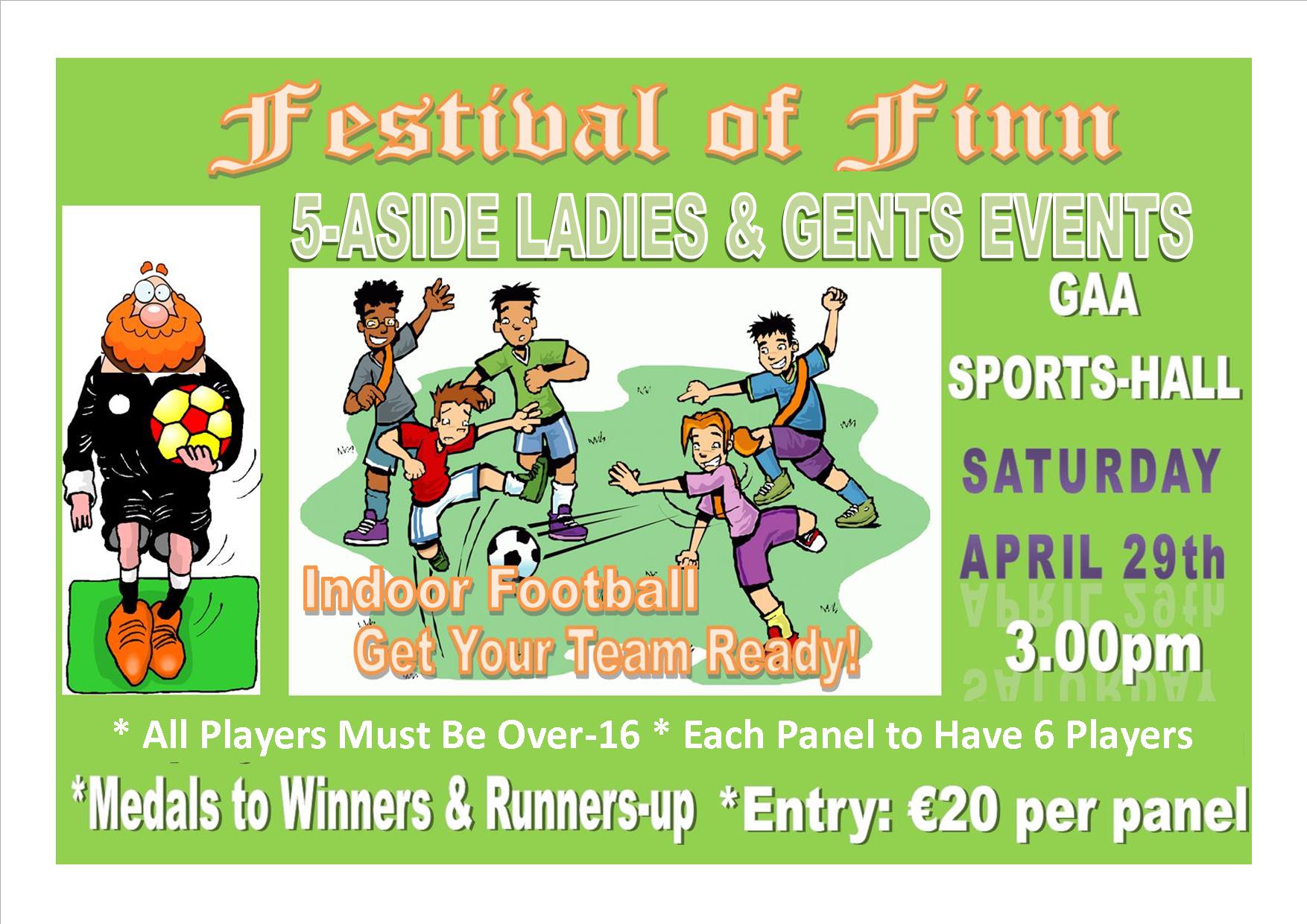 Festival of Finn on Social Media
Facebook: www.facebook.com/FestivalOfFinnCorofin
Instagram: www.instagram.com/festivaloffinn
Twitter: www.twitter.com/FestivalofFinn