MONDAY MAY 1st 2017, 12.30pm
Get ready for the Festival of Finn Parade (May 1st Bank Holiday Monday)
The parade theme for this year is The Circus is in Town! Whether it's a Media Circus or one of the Big Top Variety, all things to do with the Circus are welcome!
Starting from St Patricks Hall (Corofin Community Centre). Great prizes for most original entries and best circus trick. Trophy for best float. Entry €2 for the Fancy Dress Competition. Floats Go Free! All welcome to join in the Fun!
Sweets sponsored by Minihane's Centra Corofin.
If your organisation or business would like to take part please contact Pauline on 087 6383988.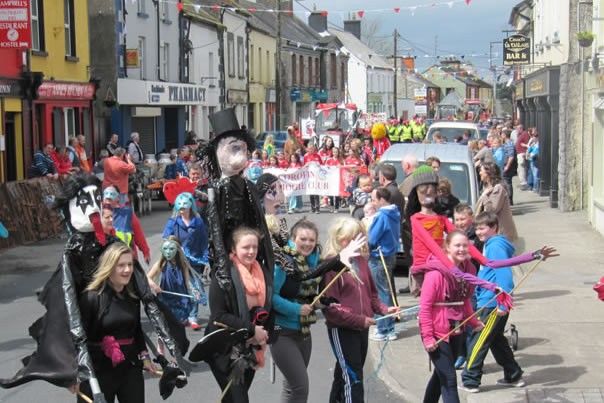 Favebook Event: www.facebook.com/events/787210828110811
Festival of Finn Facebook: www.facebook.com/FestivalOfFinnCorofin