MONDAY MAY 7th 2018, 12.30pm
Get ready for the Festival of Finn Parade (May 7th Bank Holiday Monday)
The Parade theme for this year is 'The Fairytale of Corofin' so you can recreate your favourite fairytale characters or do something more outside of the box.
Starting from St Patricks Hall (Corofin Community Hall). Great prizes for most original entries. Trophy for best float. Entry €2 for the Fancy Dress Competition. Floats Go Free! All welcome to join in the Fun!
If your organisation or business would like to take part please contact Pauline on 087 6383988 or Siobhan Kenny on 087 8112101.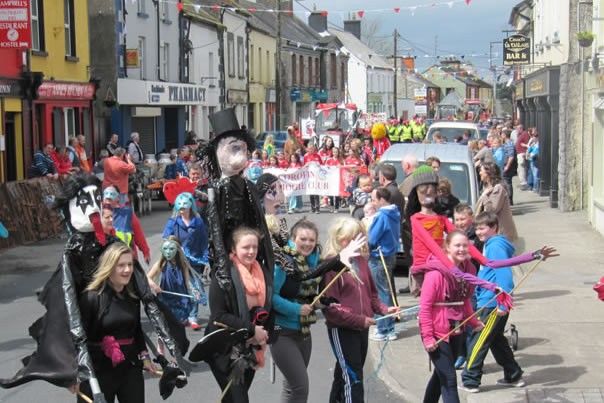 Festival of Finn Facebook: www.facebook.com/FestivalOfFinnCorofin