SATURDAY MAY 5th 2018, 10.00am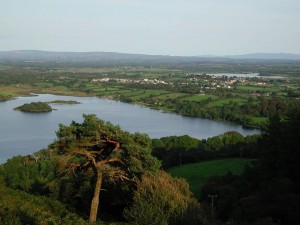 Brendan McGrath will be leading a guided walk along the shore of Lough Inchiquin and over Clifden Hill.
Starting from and returning to the grotto in Corofin, this walk will take about 3.5 hours and it will explore the history, mythology, ecology and geomorphology of the area.
Suitable for any reasonably active person; there is a small amount of scrambling involved. Much of the walk is off-road and walkers should wear boots or be ready to get their feet wet.
Price per adult €10, Children Free.
For further information contact Brendan on 065 6837555 or email nbmcgrath@eircom.net.
Facebook links:
Festival of Finn: www.facebook.com/FestivalOfFinnCorofin